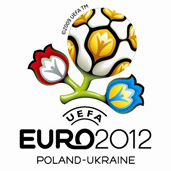 The main component for successful performance of Ukrainian team at home for a continental championship in 2012 will be the last month preparing the team for the start of the tournament. Such an opinion in an interview with Russian newspaper "Soviet Sport" stated Head Coach of the Kiev "Dynamo" Yuri Semin. According to him, the defeat of the Trust Oleg Blokhin's team in France today does not mean anything.
"Blokhin must be given the time necessary to give a closer look. Friendlies do not play any role. The main role will be to play the last month preparing for the European Championships. If training is held correctly, the team plays well. And all that was before it – little nuances, "
– said the Russian expert.
In his opinion, a great chance to shoot at Euro 2012 has talented Ukrainian youth in the person of Eugene Linnet, Andrew Yarmolenko, Jaroslav Rakytskyy, Taras Stepanenko and others
http://euro2012kiev.tumblr.com/post/6582818508/last-month-before-euro-2012-will-be-crucial-for-the