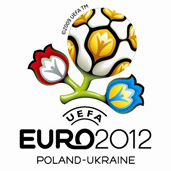 Former Poland forward Grzegorz Lato was voted president of the Polish FA (PZPN) on Thursday in an election called to avoid FIFA sanctions and the potential loss of the country's right to co-host Euro 2012 with Ukraine.
Lato, top scorer at the 1974 World Cup, took 57 of 112 votes to win outright in the first round. He beat FA secretary-general Zdzislaw Krecina and government favourite Zbigniew Boniek, another ex-Poland forward, who got 36 and 19 votes respectively.
Lato said a successful Euro 2012 was one of his main goals along with improving relations with the government and repairing the tarnished image of the FA but local media have questioned his ability to deliver on his promises.
"I am counting on cooperation with the government, FIFA and UEFA. We all want the image of Polish football to improve and Euro 2012 to be a great success," he said after being appointed.
Co-hosts Poland and Ukraine were already under pressure in the summer, with European soccer's governing body UEFA threatening to take away the right to host the 2012 tournament due to the unsatisfactory progress of their preparations.
The PZPN management board had been suspended by Poland's arbitration tribunal at the request of Warsaw's sports ministry in an anti-corruption drive, triggering the row with FIFA.
Possible suspension
FIFA, whose rules forbid government interference in FA matters, had warned the government it faced the possible suspension of its national team.
The dispute was resolved when the government reinstated the FA with PZPN elections forming part of that deal.
FIFA spokesman Nicolas Maingot said on Thursday that world soccer's governing body was waiting to hear from its election observers before commenting on the outcome of the vote.
Lato, who is seen as representing the FA's old guard, has promised to reform the PZPN, implement a tougher stance on corruption, and mend relations with the government, which is necessary to better prepare for Euro 2012.
But sceptics said Lato, whose platform was similar to the other candidates, was elected thanks to the votes of a hardcore of representatives from the local FA's which would limit his ability to implement more radical changes.
The government had hoped former Juventus forward Boniek would be elected president during what have been turbulent times for Polish football. Following Lato's success, Boniek said: "Grzegorz will manage. I wish him all the best."
Relations with the government were a big issue in the election campaign due to the row with FIFA and mounting allegations against the PZPN.
Just a few days ahead of the vote the prosecutor's office charged Krecina with mismanagement of funds while a court temporarily froze the FA's bank accounts due to unpaid taxes.