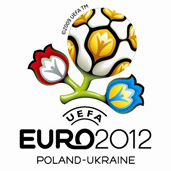 How to fight racism in sport?
A practical guide for football clubs published in Poland
News from the 'NEVER AGAIN' Association
26.02.2010
The 'NEVER AGAIN' Association has released a toolkit entitled How to fight racism? It contains practical guidelines and advice concerning the elimination of racist and xenophobic behaviour from stadiums and pitches. The toolkit is tailor-made for Polish football clubs.
The manual has been prepared with the support of UEFA and the Football Against Racism in Europe (FARE) network. The Council of Europe, the Polish Football Association and the Polish Former Football Players' Association have also expressed their support for the project.
-'We have prepared the toolkit in a CD format, we have drawn from the best European experiences, and adapted them for use by Polish clubs. It is supposed to be a powerful instrument in the combat against discrimination, racism and prejudice. We propose good solutions and show how to promote multiculturalism in sport and in the stadiums' – explains Jacek Purski, a representative of the 'Let's Kick Racism Out of the Stadiums' campaign.
The toolkit 'How to fight racism?' contains explanations of what is racism in sport, what are its most common manifestations as well as information on how to face it successfully. It presents advices and tips, which have already proved to be successful in many Western European and Polish football clubs.
The toolkit has been sent to all of the clubs of the Ekstraklasa (Polish premier league). Soon it will also reach clubs from the lower divisions.
-'Having in mind the preparation for the EURO 2012 we have to work especially hard to eliminate racist behaviour from the stadiums. It's our common responsibility' – says Dr Rafal Pankowski, the coordinator of the East Europe Monitoring Centre established by the 'NEVER AGAIN' Association, FARE and UEFA.
The 'Let's Kick Racism Out of the Stadiums' campaign was initiated by the 'NEVER AGAIN' Association in 1996. It is aimed at football fans, players, coaches, referees, sport officials and journalists. Since 2009 the 'NEVER AGAIN' Association is responsible for the regional coordination of the FARE East European Development Project, supported by UEFA in the lead up to EURO 2012, with a focus on Poland and Ukraine.
We support:
www.nigdywiecej.org
www.farenet.org