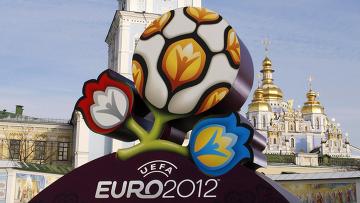 The stadium in Lviv does not look at all like a place where 15 November 2011 Ukraine and Austria would play an opening match. "No way" – assures Michael Pol.
There is even no way to the stadium in Lviv, not to mention parking lots that would guarantee places for dozens of cars. One of Ukrainian journalists admitted that the organizers "were praying that the winter was light" so that "they could finish by June 2012". So what is the reason of the UEFA chief executive's optimism?
Also the mayor of Lviv is not pleased with the progress of works. He ensures that everything goes according to the plan and the stadium will be ready for the opening match in November. He also draws attention to the fact that Poland is better treated by the UEFA than Ukraine when it comes to preparations for the Euro 2012.
Martin Kallen, who, together with a large group of European journalists, checked the status of preparations of the stadium in Lviv, kept a poker face all the time. That's what is ahead for the organizers he described briefly as a "big challenge".