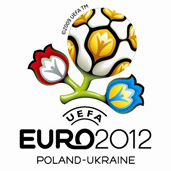 For this week's pick, we will turn our eyes to the Netherlands, to watch a match for the Eerste Divisie between Maastricht and Almere City. Let's look at the numbers and try to pick the best choice:
Our home team will be the 14th placed Maastricht. They have 9 wins, 5 draws, and 15 losses, 32 points in 29 games, with 35 goals scored and a terrible 58 conceded, which gives us a -23 goal difference. There is not much we can say about them, they were in a nice sequence of victories that was broken with a defeat against Ajax on the 19th.
On the visitor's side, we will have Almere City. Occupying the 3rd position, they have 62 points in 29 games, with 65 goals scored and 38 conceded, which give us a rare +27 goal difference. This is a team that is doing well at the top of the table, and they have one of the strongest attacks in the league.
Our support here will go to the visitors. They are at the 3rd position for a reason, after all, they have a good attack, and the home team tends to concede a lot of goals, so, we believe Almere City will take the victory here.