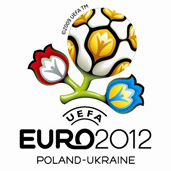 UEFA is delighted with the progress of Ukraine in preparations to organize the European football championships in 2012 in recent months – assessed on Wednesday in Kiev, Martin Kallen, UEFA chief executive for Euro 2012.
– Now, the situation looks good, works are being made, so we are pleased with the progress made by Ukraine – said Kallen at the press conference.
When asked by journalists how he assess the level of preparations in Poland and Ukraine Kallen said that "it is equal."
He also pointed out that the Ukrainians still have a lot to catch up but if they deal with it, the division of host cities for Euro 2012 in Poland and Ukraine according to the 4×4 formula will be maintained.
– A final decision on this matter will be made on December 11 – added.
When it comes to the objections of UEFA towards Ukraine, it were hotels that were first mentioned by Kallen. This concerns all the cities of the country, which make preparations for the tournament.
In Lviv, as he pointed out, the biggest problem are delays in construction of the stadium.
– The situation is little better as far as the airport is concerned. Lviv has still much work to do but if it tries more, the city will make up for lost time – he added.
Kallen continued: Kiev apart from the absence of hotel places should deal with the issue of transport of fans from the airport in Boryspol (a city located near the capital city) to the city center. Another issue is the Olympic Stadium. Although its modernization continues, UEFA has not yet received the its plans.
Advances in the reconstruction of Kiev stadium are visible, as state my colleagues supervising the facility – said UEFA chief executive of Euro 2012.
In Donetsk, where a new stadium of the football club "Shakhtar" has been commissioned recently, the main problem is the airport.
Kallen made least comments about Charkow. In December a modernized stadium will be open; there continues a modernization of the local airport, so besides the low number of hotel places the city has no big problems with preparations for the tournament.
Kallen came to Kiev in relation to the completed training for workers of the Poland and Ukraine organization committees of Euro 2012. As it was said by the Director of the Ukrainian part of ME-2012 Markiyan Łubkiwski during the press conference, in the last two days there workers had been taught how to solve difficult/crisis situations that may occur during the event.