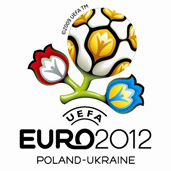 The new contractor, Max Boegl company has taken over officially and formally the construction site in Wroclaw stadium.
According to the contract regulations, the substitute investor, Wrocław 2012 company has formally handed over the construction site to a new contractor – Max Boegl company.
The note of construction site handover for Max Boegl company was signed by Astrid Wardemann, the contract's director. The company undertook to begin preparations to further building works, which was start at the beginning of March, immediately after the takeover.
Up to that time the new contractor will prepare its own temporary facilities and indispensable documentation – schedules or detailed designs. The declared date of stadium commissioning has not changed – June 2011.
The works may begin immediately thanks to a conciliatory agreement on ending the argument between the substitute investor – Wrocław 2012 company and the previous consortium. The Mostostal Warszawa agreed to leave on the building site all the construction equipment and temporary facilities to be used by the new contractor, including: heavy construction equipment, cranes and indispensable technical infrastructure, e.g. power service connection and heat service connection as well as internal access roads. Consortium with Mostostal S.A. will also cover the claims from all subcontractors and suppliers and it will give warranty for all the works that it carried out.
On the basis of mutual agreement the parties will also withdraw all court cases that are run against each other, and other activities, the purpose of which is to pursue claims.