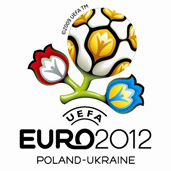 It was the first time for the head of UEFA – Michel Platini to admit that Poland can organize Euro 2012 itself – Kiev should this city be late with building the stadium than such an option is plausible – quotes "Dziennik"
Image experts who drop in the seat of UEFA now and than, spread their arms helplessly seeing Platini. Unfastened shirt, loose tie, and haircut right from the 80's. Platini himself suggests not to care about his image yet he creates himself for a man who wants to have the UEFA slogan – "We care about football" – written all over his face at the same time. He mentions revolution, quarrels with the rich. It seems to him that he chose Poland in Ukraine out of concern for football (a not for money and contracts for the sponsors…).
– Euro 2012 can be the best championships for years and are an unique chance for your country – he says about Poland – If everything will go as we intended, football will develop in the East to a level you have never imagined before.
However, he mentions Euro 2012 unwillingly: – I know it was too bad, yet I know it is becoming better and it will be even better. Everything goes according to the schedule. You are more and more as regular as clockwork.
What about the Italian designs? – asks "Dziennik". What about Germans who are able to become at least co-hosts of Euro 2012. Platini: – Germany? Only when there will still be diggers working at the place of National Stadium in Warsaw on 12th June. However, it is quite impossible. Kiev is separate issue. If this city will not succeed in building the stadium than there is such a possibility that Euro will take place only in Poland.
Johansson is disappointed
The former head of UEFA Lenart Johansson admitted in the same newspaper that he had heard of the problems Poland and Ukraine have with organizing the next European Championships – I am disappointed. When we awarded you with the right to organize the European Championships, I was fully convinced that you are able to deal with it that it will be a great success – he said.