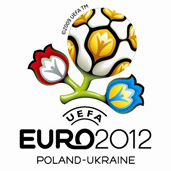 The Modernization of the second stand of the Municipal Stadium in Poznan is on schedule.
On Thursday, at the board meeting it was confirmed that scheduled work will be completed till the end of August, according to plan.
At present the concrete work on the top floor is being finished, construction is being built, the necessary installations and the media are assembled, and the floor laying works are being done. As soon as these works are finished, chairs and handrails will be installed and the finishing works will be done.
– We believe that the technical approvals will take between three weeks to a month. We are trying to prepare the second stand for the match between Legia Warsaw and Lech (scheduled for 3-4 October). Then the whole stadium could accommodate about 30 thousand fans – explained Zbigniew Talarczyk, the Head of Euro 2012 Poznan office.
Municipal Stadium, one of the Euro 2012 arenas, will have 30 thousand seats only for a short time. Soon after the Lech-Legia match the first and third stands located along the sidelines as well as the old lighting will be dismantled. The total removal of the old elements will last until the end of the year, so that as early as January 2009 the construction of the last two stands will begin.
The process of modernization will be adjusted to the sports league. In 2009 the capacity of the stadium will be maintained at about 17.5 thousand. The facility in which the Lech footballers play by that time will look quite unusually, because fans will sit only behind goals.
The end of all works, including roofing the facility, scheduled for the middle of 2010 Poznan stadium will seat 41 018 spectators. Originally 46 676 seats were planned, however at the request of UEFA the number of seats was reduced by more than 5.5 thousand.