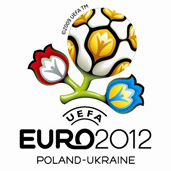 The National Stadium in Warsaw which has a capacity of 60 thousand seats will be built in the place where at present is the 10th Anniversary Stadium, or next to Washington roundabout in Prague-South. According to current conception the National Stadium is expected to be the main element of a sports-recreational centre ("the National Sport Centre") which will including among others: a pool with Olympic parameters, a sports-auditorium hall on 15 thousand seats, as well as commercial part (shop centres, gastronomic centres).
The Central Sports Centre in Warsaw is the institution which is responsible for realization of investments. The whole investment is estimated at about 1,2 mld zlotys including cost of the stadium- about 650 mln zlotys.
The whole complex should be finished around 2010. The National Stadium is expected to be one of the main centres of the European Football Championships Euro 2012- where according to the original scheme it will be played among others: the opening match, some of the group matches, one quarter-final and one semi-final.
Towards the end of April 2007 the mayor of Warsaw, Hanna Gronkiewicz-Waltz, made a decision about the conditions of building development and developing of land for the investment of building the National Stadium.