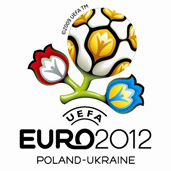 On Monday morning, lifting of the 400-tonne truss, one on the elements of roof structure, was supposed to begin.
The construction has to be lifted by three cranes excavators at the height of 58 meters and placed on two already mounted trusses. Meanwhile, works have not yet begun because builders of the Poznan stadium again have problems with the installation of roof construction.
Ryszard Dembinski, chief executive of Euro Poznan 2012, states that such a situation will no affect the deadline of returning Lech players to the stadium at Byłgarska street. Lech players were supposed to play their first match at the end of September, then it was 21 November and finally Kolejorz in Poznan is to play in March next year.