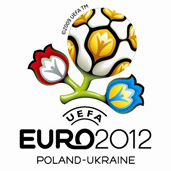 UEFA has expressed concerns with Polish accommodation facilities before Euro 2012. Fortunately, this problem does not apply to Gdańsk.
Within two hours' drive away from the football stadium in Letnica, where four Euro 2012 matches will be played, there are 225 hotels with over 10,000 rooms and 20,000 accommodation places available.
Most places are available in three-star hotels – 8991; two-star hotels offer 6303 places, four-star hotels – 3349 places, and the most luxurious five-star hotels – 1305 places. What is interesting, and alarming at the same time, one-star hotels provide only 914 places.
The low number of cheap accommodation places may be worrying for fans, but not for UEFA officials, who have already reserved 1220 rooms in five-star hotels, 1315 rooms in four-star hotels and 210 rooms in three-star hotels.
It is worth noting, however, that what UEFA regards as a five-star hotel may be a four-star hotel according to Polish standards. This means the association has already reserved 95% of the accommodation places it will need.
Fans, on the other hand, will have to settle with all the rooms in one- and -two star hotels, some rooms in three-star hotels and only a small number of rooms left in four- and five-star hotels. This is around 7.700 rooms or 18.000 accommodation places overall.
Including VIP places, there is still only place for around 22,000 fans, whereas the stadium can seat 40,000 of them, and even more will watch th matches in fan areas, bars and restaurants of Gdańsk. Where are they to stay?
"There are also 178,000 beds in hostels, dormitories, agritourism farms, houses for rent and other places, not categorized as accommodation objects. They are all within two hours' drive from the Gdansk stadium," Dariusz Wołodźko from the city hall assures.