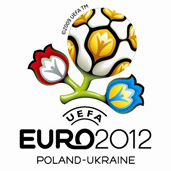 Let no grub spook Poles that if Lack us 300km of freeway ,they'll Take from us organisation of Euro 2012.It's a drool.If there won't be Any disaster , nothing treaten us. – affirmed minister of sport and tourism – Miroslaw Drzewiecki.
Minister arrived to Pabianice for Cremony of opening the football field near band of
Schhols no.2 .The field has an artifical pavement within the 'Orlik 2012' Project.He underlined that is the most important Project made by Donald Tusk, past the organisation of Euro 2012 .
In every commune will be a field with artifical Grass , Volleyball and Basketball field and building with inter alia changing room.All of the terrain will be compounded and lightened.Center such this will be about 2500.I know from UEFA agents that in no one country were accomplished the Project like this. Against infrastructure for children and youth Poland is very delayed and closing-up to other, higher developer countries and we don't have Any reasons for which our youth Has worse conditions than colleagues from Germant Or Sweden – said Drzewiecki.
Relating to Euro 2012 minister underlined that All of jobs run according with Schedule.He plused that he impatiently waits for the beginning of 2009 year because only then we can count on that the media will see what the people engaged to organize the championship done.
-Before beginning of Any work it will be a lot of "Office" work to do to Get necessary licences , prepare projects and treaties etc.But they aren't medial issues and nobody wants to care about it.If there won't appear a buldozer on the work-place , everyone says that it's nothing done.Because of this i'd like that the beginning of 2009 , when on built stadiums will be people and equipment.We'll install cameras and everybody could watch the progress in internet – explained Drzewiecki.
In conversation Drzewiecki commented also situation in PZPN and in public TV which didn't managed to Get the rights to broadcast.
In Drzewiecki's opinion the Best would be if Sunday's PZPN meeting will be last electoral meeting , which choose the administration of polish football .He plusem that after last event connected with bribery he doesn't believe that the PZPN could manage Michael Listkiewicz.
It's a intelligent person who exactly know that He and also All row Bear moral responsibility for state which is polish football in.It's not liable to discuss.Listkiewicz lose a fight with bribery.But he has one success – Euro 2012.Now , in international football structure he can ransome his blames connected with bad guidance of national union.He has a chance to help Poland to organize the Euro.To PZPN shall come new people. – said Drzewiecki