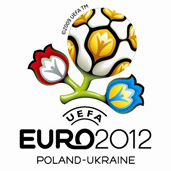 For this week's pick, we once again have our eyes on the beautiful country of Spain to watch a match between Osasuna and Sevilla. Let's look at the numbers and try to pick the best choice:
Our home team will be Osasuna, occupying the 12th position with 6 wins, 7 draws and 10 losses, 25 points in 23 games, with 22 goals scored and 31 conceded, which gives us a – 9 goal difference. There is not much to be said about them, they are average at best and could be doing better.
On the visitor's side, we will meet the Sevilla. Occupying the 4th position on the table, they have respectable 45 points in 22 games, with 32 goals scored and only 16 conceded, giving us a +16 goal difference. This team is doing very well, and they have the second strongest defense in the league, only losing to the leaders, Atletico Madrid.
We will support the visitors in this match, Sevilla not only is a better team, in a better position, but they are on an amazing streak of victories and we do not believe that the Osasuna will be the one to break it. The odds are at 2.01 at VIP-IBC right now, and we think it is quite worth it considering the data analyzed above and the difference between both teams.