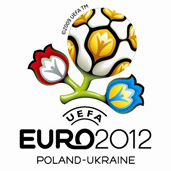 For this week's pick, we have our eyes on Italy, to watch a match between Parma FC – AS Roma. Let's look at the numbers and try to pick the best choice:
Our home team will be Parma. Occupying the 19th and penultimate position with 2 wins, 9 draws, and 13 losses, only 15 points in 24 games, with 19 goals scored and 47 conceded, which gives us a – 28 goal difference. There is not much to be said about them, they are at the bottom of the table for a reason and haven't seen victory in a long time.
On the visitor's side, we will meet the Roma. Occupying the 5th position on the table, they have 47 points in 25 games, with 50 goals scored and only 38 conceded, giving us a +12 goal difference. This team is doing well enough near the top of the table, and they have a respectable attack.
I will have to support the visitors here, they are in a much better position with much better stats after all, and the home team's defence is not the best. The odds are only @1.63 at the moment, but we will use a bigger stake to compensate, and we think it is quite worth it considering the data analysed above and the difference between both teams.