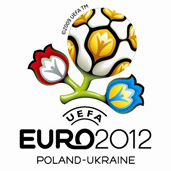 PGE Arena is a football stadium in Gdańsk's Letnica neighborhood, Poland, which is constructed for the UEFA Euro 2012.
The stadiums' exterior is designed to resemble amber; which has long been extracted on the Baltic coast. Construction started in 2008, completed in 2011. It is used mostly for football matches.
The stadium has a capacity of 44,000 people.
Construction cost 623 million PLN
Architect RKW Rhode Kellermann Wawrowsky
Capacity 44,000
Field dimensions 227 x 197 x 45 metres
PARKING:
on the stadium 180 buses / 1 400 cars
next to the stadium: 360 buses / 5 200 cars