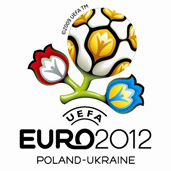 Polish Energetic Group paid 35 million PLN for the takeover of the name of the stadium which is being built for Euro in Gdansk. Lotos competed with PEG until the very end. Polish companies are slowly discovering naming rights – the sale of rights to name real estate, which is norm in Western countries.
In hockey NHL league as much as 90 % of clubs have facilities with sponsored names. In basketball NBA league it is 79 %. The club of American football league, Houston Texans gets $10 billion annually from Reliant Energy, one of the biggest US electric energy producers, for playing on Reliant Stadium. The contract is binding until 2032.
Also Germans make quite a lot of money on naming rights. In Bundesliga almost every club plays on the stadium, to which the wealthy sponsor lends his name and logo. Bayern Munich, thanks to playing on Allianz Arena instead of Olympic stadium, as it had done before, enriches its account by €6 million every year. Arsenal London gets £3 million from Emirates Stadium. Even Czech deal in names. Sparta Prague, after signing the contract with Toyota, earns 70 million CZK (10 million PLN). And it plays on Toyota Arena.
We start chasing
Although we are nowhere near to world sports leaders, the example of Gdansk shows that Polish moved into the race.
– In our opinion, Polish market of rights' sale and facilities' commercialization in view of Euro 2012 will be worth even 300 million PLN – tells "Subway" Wojciech Majeran, the managing director of Ciszewski Sports Marketing agency. It is this firm that is behind the sale of rights to the name of the hall in Łódź, which was built this year, to Atlas company. In this hall there were played e.g. this year's Eurobasket matches and Europe championship in women's volleyball. The contract, signed in September for five years, guarantees that Łódź will get one million PLN annually from Atlas.
– It was the first classic example of naming rights in Poland. It has never happened before that a professional consulting office was engaged in the case – says Maciej Wernicki, the worker of the firm.
The first case of including the name of the sponsor in the name of the facility was recorded only a year ago. In July 2008 a cycling velodrome built in Pruszków for this year's world championship was named BGŻ Arena. But BGŻ Arena like football's Dialog Arena from Lubin or volleyball's Winiary Arena from Kalisz are not the classic examples of naming rights since BGŻ Is a sponsor of Polish Cycling Association, Dialog is the owner of Zagłębie and Winiary has supported volleyball players from Kalisz for a long time.
Wojciech Majeran: – There will be more and more contracts. We ourselves work on two other transactions which will be finalized next year.
Optimism of the experts is not weakened buy the fact that great companies that would like to buy names of stadiums on Euro 2012, will not be able to display their logotypes since the championship of this rank have their regular sponsors, chosen by football centres. Therefore during the World Cup in 2006 in Germany, Allianz Arena was officially called FIFA World Cup Stadium in Munich, and AOL Arena from Hamburg – FIFA World Cup Stadium in Hamburg. However, those names were only used by the organisers of the championships. For fans and media, Allianz Arena remained Allianz Arena, an ultramodern facility inseparably linked with a titular sponsor.
A half million on the stop.
– Modern stadiums become the sanctuaries of brands, and strenuously built positive atmosphere of shows will ensure every great company such an interaction with fans as no advertising campaign in TV or the Internet would give – convinces Majeran. – Name or logotype not always need to glare straight into the eyes. Sometimes it is enough to count on the colour which fans associate unambiguously. This is the most important thing – adds Wernicki.
This rule applies not only to stadiums but also railway or underground stations. – Euro 2012 is a great chance to display the skills, even for these cities in which the championships will not be played, such as Cracow, Katowice, Toruń or Lublin – assesses Majeran.
Wernicki, especially for us estimates the value of a model underground station Politechnika. – Calculating the cost of obtaining rights, 17 various aspects of evaluation are taken into account. One of the most important ones are the location of stop and attractiveness of its closest surrounding. It is obvious that the station located in the centre of the city and neighbouring on monuments and amusement parks will be the most attractive one. By my calculation, the price for the naming of a stop may reach even a half million PLN per year – claims Wernicki.