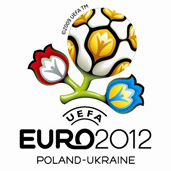 Decision, if Ukraine will be able to organize Euro 2012 with Poland, will be made in September. Michel Platini, the chairman of the UEFA was talking about this in Florence.
According to his words, the organization of the tournament by Poland is not threatened. During the talk with journalists Platini has announced, that the progress of preparations to Euro 2012 in both countries is not bad.


Platini warned against too early opinions about that and noticed that "it should be done everything to make everyone respect the decision about organization the championships in Poland and Ukraine, which was made democratically". The chairman of the UEFA added, that it is necessary to help these two countries to organize the championships as great as they can.
It can be concluded from Platini's words, that there are no doubts about the ability of Poland to organize the championships. He also said, that the problem is with Ukraine. – In September the UEFA executive committee will gather, and it will decide, if Ukraine will co-organize Euro 2012, with Poland, or not – said Platini.
Italy, which did not hide, that in case of Poland's and Ukraine's problems it was ready to organize Euro 2012, was pointed out by Platini, that it does not have stadiums prepared properly. Recently only Rome and Milan have the objects of European standard. This situation can be improved, if (which is very probable in fact) Italy will contest for organization of Euro 2016 – said the UEFA's chairman.
"La Repubblica" in the summary of the talk, dedicated to Italian football, says:
– Platini visited Poland and Ukraine on inspection about the progress of work before Euro 2012. There are delays (enormous ones) but UEFA will make a decision not before the end of the September.
– But – adds the newspaper – it is better for Italy to calm down now. It is very probable, that in four years time nobody will have courage to intercept the organization of the tournament from the country, which it was given.