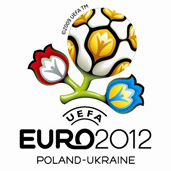 The president of the Union of European Football Associations (UEFA) Michel Platini warned again Poland and Ukraine on Wednesday that should one of these two countries not build a stadium in its capital, both will lose the right to organize the Europe championships in 2012.
Platini, was is staying in Sofia, stressed that the championships will not be transferred to only one of the two countries in case the other is not ready to host them.
"There will be no championships there if the Ukraine fails to build the stadium in Kiev, or Poland is not ready with the Warsaw stadium" Platini stated, adding that both countries may count on help and support of UEFA. "We are determined to finish what we started together.", he remarked.
In June Platini stressed for the first time, that the New stadium in Poland and the Ukraine are indispensable for the two countries to preserve their right to hold the Europe championships in 2012.
During the meeting with Platini the president of the Bulgarian Football Association Borislav Mihailov informed that Bulgaria and Romania are planning to propose their candidature as Euro 2012 hosts again.