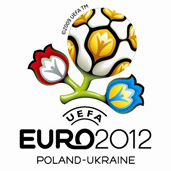 For this week's pick, we will turn our eyes to South Korea, to watch a match between the Pohang Steelers and the FC Seoul. Let's take a look at the numbers and try to make the best choice:
Our home team here will be the 5th placed Steelers, who have 27 points in 18 games, with 7 wins, 6 draws, and 5 losses, 20 goals scored and 20 conceded. This team's performance can be described as "average", but they are in a nice run of 4 games without a loss.
Our visitors will be the 11th placed Seoul. They have 17 points in 18 games, 4 wins, 5 draws, and 9 losses, 17 goals scored and 23 conceded. This team is not doing so well at the bottom of the table and they have not seen victory in 13 games.
There is very little reason to support the visitors here, they have a weaker attack and defense, and have not won in 13 games; the Steelers may not be the best team in the league but we believe they can win here.
Having read this free betting prediction for the match Sarpsborg Pohang Steelers – FC Seoul.