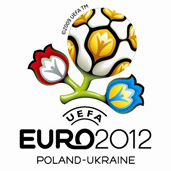 Poland alters stance on euro
Breaking with its tradition of strongly advocating Poland's adoption of the euro, Poland's central bank under its new governor is to play a more neutral role.
Slawomir Skrzypek, governor for just over six months, is creating an office to study the costs and advantages of joining the eurozone. Pol­and's finance ministry says Poland will meet the Maastricht criteria for joining by 2009 and according to Mr Skrzypek the earliest possible date for Poland adopting the euro is 2012 or 2013.
"I would like for a complete report treating this issue to arise in Poland and to try and look at all aspects of this issue and to try to reconcile as much as possible the opposed sides," Mr Skrzypek told the Financial Times. "I think in order to achieve that, the bank at this stage should avoid becoming engaged on any side of the argument."
Mr Skrzypek's appointment in January was controversial. He is not an experienced economist and was chosen at the last minute after other candidates had been vetoed by President Lech Kaczynski and his twin brother Jaroslaw, the prime minister.
Mr Skrzypek's approach to the euro marks a dramatic break with the thinking of his predecessor, Leszek Balcerowicz. The former governor argued it made sense to remove as many fiscal policy levers as possible from the hands of Polish politicians.
"Until now the national bank has taken a very decisive and single-minded position, being de facto a side in this conflict," said Mr Skrzy­pek. "This sort of a decision should not be about breaking anyone; it should be about creating a consensus."
Mr Kaczynski, a political ally of Mr Skrzypek, has called for a referendum to be held on Poland's eventual accession date, and frequently identifies euro adoption as linked to price in­creases and other negative phenomena. Poland agreed to adopt the euro after joining the European Union in 2004 but has given no date for its adoption.
Some economists have questioned the wisdom of holding a referendum on such a complex question, but Mr Skrzypek said asking voters made sense because "the nation is the ultimate sovereign". "Poland should join the eurozone when it is most advantageous," he said.
Mr Skrzypek is also more of an interest rate dove than his predecessor, who was one of the leading hawks on the 10-member interest rate setting monetary policy council. So far Mr Skrzypek has not been recorded as having once voted to raise rates, although the council as a whole raised rates, which now stand at 4.5 per cent, by a quarter point in April and in June. This week the council held rates steady but many analysts expect another increase in August or September.
Poland's economy grew by 7.4 per cent in the first quarter but growth in the second quarter is expected to be closer to 6 to 6.5 per cent. Unemployment has fallen to 12.4 per cent and is no longer the highest in the EU. Corporate wages are growing annually by 9.3 per cent. Inflation is now 2.6 per cent, just above the bank's 2.5 per cent target rate.
"You can't say that the Polish economy is overheated. The wage increases are an area of concern, but it is a part of nominal convergence and it's not like what we're seeing in other new member countries because we are still seeing single digit salary increases," said Mr Skrzypek.
He called the last two interest rate increases "an important pre-emptive strike to the economy".
Mr Skrzypek would not speculate on future rate rises, but did say he felt that, except for possible short-term movements, inflation would not stray beyond the bank's target range of 1 percentage point above or below 2.5 per cent.
Since becoming governor Mr Skrzypek has kept a fairly low profile.
Mr Balcerowicz, in contrast, was famous for his altercations with politicians and tried to prod the government to reform Poland's bloated public finances and undertake other reforms.
"I agree with the opinion that conditions in the economy support all sorts of reforms, including public finance reforms," Mr Skrzypek said. "But out of respect for the independence of the institution I lead, the national bank should not publicly express an opinion in this area."