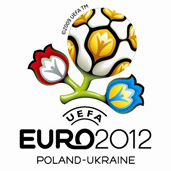 Poland is considering enlisting as many as 20,000 prisoners to help build the stadiums, roads and hotels that it desperately needs to co-host the Euro 2012 soccer tournament.
Pawel Nasilowski, deputy chief of Poland's prisons, was quoted by the PAP news agency yesterday as saying that use of the inmates was being considered as part of an EU program to rehabilitate prisoners.
Poland is grappling with a shortage of manual labour, particularly of construction workers, amid a booming economy and the departure of hundreds of thousands of Poles to better-paying jobs in Ireland, Britain, and elsewhere in Western Europe.
Nasilowski that the convicts would leave their prisons only in supervised convoys, and stressed that it would also give them a chance at rehabilitation.
He recalled the words of the late Polish-born Pope John Paul II, saying "you are sentenced, but you are not condemned."
Poland and neighbouring Ukraine won their bid to co-host the sporting event in 2012, but are still struggling with a shortage and crumbling condition of roads and stadiums, a legacy of the communist era.