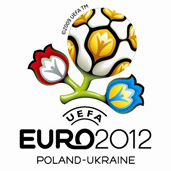 Central banker: Euro for Poland in 2012 at earliest
Warsaw (dpa) – European Union member Poland could adopt the bloc's common currency the euro in 2012 at the earliest, a full eight years after the country's EU entry, Poland's central bank (NBP) chief Slawomir Skrzypek said Friday in Warsaw.
The central banker said he was optimistic Poland would meet the Maastricht Treaty criteria for the public deficit by 2009, preparing the way for two years in the ERM2 currency mechanism prior to the switch from the Polish zloty to the euro.
Poland's Minister of Finance Zyta Gilowska recently vowed Poland would stick to the euro conversion criteria agreed with the EU regarding the public deficit. The European Central Bank has put a 3 per cent of GDP ceiling on the public deficit as a major prerequisite for euro adoption.
In Poland, this year's public deficit is expected not to exceed the 3.4 per cent of GDP agreed with the EU. In 2008, the deficit will stand at 3.2 per cent of GDP, while in 2009 it is expected to shrink to 2.9 per cent of GDP, according to Poland's Ministry of Finance.
NBP chief Skrzypek also signalled that an expert report on Poland's readiness for euro adoption will publish its findings by the end of 2008.