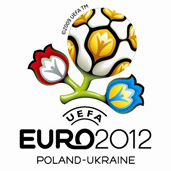 CNN's new series i-List takes you to a different country each month. In June, we visit Poland focusing on changes shaping the country's economy, culture and its social fabric.
Warsaw, Poland (CNN) — Football fever is already gripping Poland ahead of co-hosting the European Championships in 2012.
Despite the national team's absence from the World Cup in South Africa, the country's sports fields are packed with children and amateur footballers getting into the mood.
When Poland and Ukraine host Euro 2012, they will be the first Eastern European countries to do so.
Four cities in Poland will host matches: Warsaw, Gdansk, Wroclaw and Poznan. Warsaw has the largest stadium with a 55,000 capacity.

The bill for Poland's preparations will be around $30 billion, some coming from EU funds. In addition to the stadia, upgrades will be needed to roads, airports and railways.
When UEFA awarded the games to Poland and Ukraine in 2007, there were critics who doubted the infrastructure could be delivered on time.
There have since been concerns about Ukraine's progress, exacerbated by its economic, financial and political turmoil.
The Economist Intelligence Unit recently predicted there was a "moderate probability" that UEFA would strip Ukraine of the right to host the tournament, causing Poland to take on the full commitment.
Earlier in the preparations, UEFA urged both countries to improve their progress, but Poland says with two years to go it is now well on course.
Marcin Herra, Chief Executive Officer of Euro 2012 Poland, said: "The challenge is huge. What we can say right now is that we are on the safe side, but keeping the momentum is critical until the opening day."
Like South Africa, Poland hopes to use the tournament to showcase the country and progress it has made.
Adam Giersz, Polish Sports Minister, said: "We want to show the world that Poland is a modern country in the European Union with modern infrastructure and the capability to organize an event like Euro 2012, which is one of the biggest events of its kind in the world."
In addition to the infrastructure improvements for the tournament itself, Poland is improving its own grassroots footballing facilities.
It wants to build more than 3,000 free sports parks, called Orliki or Baby Eagles, for children and young people.
In one of these Orliki, footballer Piotr Marczuk said: "I think it is really good because it keeps children off the streets so they have a place to have fun and practice football."
In the past, there have not been enough sports facilities and those that existed were too expensive to be widely accessible, according to the Ministry of Sport and Tourism.
source: CNN