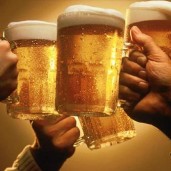 On Friday, August 5, 2011, the Poland Senate voted against  amendments to the Law on security at public events, which permits sale of low alcohol drinks at football matches, including matches during Euro 2012.
Last week, the amendment was admitted by the Polish parliament. The Senate rejected the sales of "light" beer in the arenas of Euro 2012.
Senator of political block "Law and Justice" Peter Kaleta turned to the audience on the eve of the vote with a question: if today will be allowed to sell alcohol in the stadiums, how shall we prevent the sale of drugs in schools?
For the complete abolition of alcohol during events voted 53 senators, 36 – against.  So, a total ban for selling, storing and consuming of alcohol drinks on sport arenas will operate during and after the EURO 2012
There were 11 amendments made to the legislation on safety at public events.