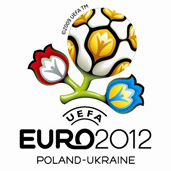 UEFA president Michel Platini has announced that he is pleased with Poland's progress towards hosting the for coming UEFA EURO 2012™.
Platini believes that the UEFA EURO 2012™ organizing committee is operating successfully and the whole process of preparing the tournament is under control – such conclusions were reached by UEFA officials who have been following the situation in Poland to date.
"Preparations for UEFA EURO 2012™ in Poland are being realized according to schedule, but the situation in Ukraine is quite complex," stated Platini after meeting the President of the EU Parliament, Jerzy Buzek.
In contrast, the decision on which cities in Ukraine can hold UEFA EURO 2012™ matches is yet to be made in December. Currently, observers are working on a complete report of Ukraine's preparations.
Last May, UEFA stated that only Kiev meets all the football association's required conditions and expectations. Three other cities – Donetsk, Lviv and Kharkiv – have been given a chance to convince UEFA they will be able to organize championship matches until December 2009.
Finally, Michel Platini was also asked about the UEFA EURO 2012™ final, scheduled to be played in Kyiv, and the UEFA head confirmed that the city still needs to improve the hotel and transportation situation.