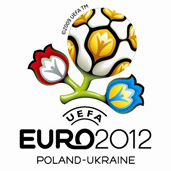 Engineers of the technical office of the contractor of the national stadium construction have changed the system of constructing ten of the twelve staircases in order to speed up part of the construction works – announced on Sunday the construction manager on behalf of the contractor of the consortium Alpine Construction Poland, Marcin Zareba.
– From Saturday, one of 12 staircases is built at a speed of 2 cm per hour – Zareba said. – We decided to construct staircases in the sliding system, rather than, as originally planned, in a traditional system – explained the construction manager. He added that the sliding system is the technology used in the construction of chimneys and it is a continuous concreting along with simultaneous lifting of formworks (a temporary form used to give shape of the concrete mass) for the total and target height of the staircase – about 40 m.
– We will add ceilings of each floor and a staircase to the formed core. This means that the exterior walls of each of the staircases will built in two weeks, and not in 4 months – explained Marcin Zareba.
– Works on concreting in the staircases' sliding systems will last 24 hours a day for 2 weeks, whatever the weather – he emphasized.
The National stadium is to be built by the mid 2011. It is supposed to be the most modern football arena in Europe. The construction takes place in the basin of the former X-anniversary stadium. The unique solution is to be a moveable roof suspended on steel ropes with a steel spire hanging from the middle part (center).
The stadium will have two parts of tribunes: lower and upper one. There will be restaurants, exhibition halls and conference rooms, offices and sport museum. The lawn will be located on the reinforced concrete plate placed more than 8 meters higher than the former stadium slab. Under it there will be a two-storey underground car park.