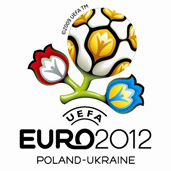 Kyiv authority are planning to settle poor foreigners – the guests of Euro-2012 – in hoses on water near the Park Druzhby Narodov, near the Moscow bridge.
A few hundreds of hoses are planned to place on pontoon bridges and be moored, Delovaya stolitsa newspaper reports with reference to director of commercial enterprise Khozkomobsluzhyvanie Alexander Diachenko.
Every house will consist of 1 room for 4 people with bathroom unit, hot and cold water supply, TV set. The enterprise is going to make power line or equip wind energy device. The modern water-purification system will allow taking the water from the Dnieper River. The company is planning to provide tourists with parking lot not far from houses on water.
According Alexander Diachenko, these houses will work like hostels for Europeans who will not be able to live in hotels of Kyiv. According to experts, about 6,000 tourists are expected to arrive in Kyiv. 1,000-2,000 tourists may live in houses on water.
The commercial enterprise has a lack of financing. They are seeking investor who can invest US $1,000 per 1 sq m of water hostel. According to authority, he may become the owner of houses and moorages, gaining income owing to lease or resale.
Real estate Solutions executive director Andrei Borshch says houses on water are the most economical dwelling that is being developed in all countries. According to him, it is good for regions with warm climate. But the greater part of Ukraine differs from them. Another problem, according to him, is lack of infrastructure near Trukhanov Bridge and that owners of real estate have to transfer money for freightage and pay transportation tax. According to him, the biggest problem is high value of objects. "To my mind, 1 sq m of house cannot exceed US $500", Alexander Borshch summed up.
Earlier, on June 9 head of Shevchenkovsky district state administration Viktor Pylypyshyn claimed he opposed construction of houses on water to receive the guests at the European Football Championship 2010 because it will destroy ecological system of the Dnieper River.