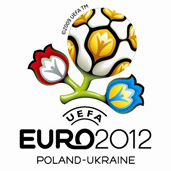 For this week's pick, we are going to look at a match for the Ekstraklasa, between Raków Częstochowa and Pogoń Szczecin. Let's look at the numbers and try to pick the best choice:
The Raków Częstochowa will be our home team here, with 8 wins, 4 draws and 3 losses, they are standing at 2nd place and have 28 points in 14 games, with 27 goals scored and 15 suffered, which gives us a +12 goal difference. This is a team that is doing well at the top of the table and they have the strongest attack in the league.
On the other side of the field, we will have the Pogoń. Occupying the 3rd spot on the table right now, they also have 28 points in 14 games, with 20 goals scored and only 8 suffered, giving us a +12 goal difference again. This team is also doing well, they have 4 victories in a row in this league, and the strongest defense in the league as well.
This will be a close match, all the numbers say so. The team with the strongest attack will face the strongest defense, so, we can expect a good fight, but this time we will choose to go against the favorites and place our support behind the visitors. But 1/10 because slow and steady is how you get there. The odds are at @ 3.89 at VIP-IBC right now, and we think it is worth it considering the data analyzed above and the difference between both teams.