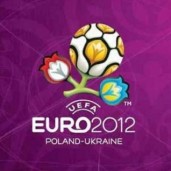 In four Polish host cities three thousand volunteers will help guests of the EURO 2012. The recruitment officially began on Wednesday.
The "Volunteer Work of Host Cities" programme is independent of the similar one organized by the UEFA and is directed mainly to fans and tourists, not only to team players of the EURO 2012.
In Warsaw there will be a group of thousands of volunteers, in Wroclaw – 650 people, and, in Gdansk and Poznan – 600 people per each city.
In order to become a volunteer, you need to fill in a form located at wolontariatmiejski2012.pl in Polish and English versions and then solve a test containing 25 questions, aimed at checking the level of English. The communicative level of English is required.
Everyone who has more than 18 years can became a volunteer. Recruitment will end in January 2012 and then interviews with the selected candidates will begin. Trainings and courses are planned in May and June.
– Volunteers will play a very important role in the sporting and social event. It is their job that will create the image of each of the four cities – said Jacek Wojciechowicz, the vice president of Warsaw, during Wednesday's meeting opening the recruitment process.
Among those willing to be volunteers for the Euro-2012 there are also foreigners. Even people from Indonesia and Canada submitted recruitment forms. What is more, the deaf will also be volunteers.
Mateusz Ozimek, brother of the famous lifter Norbert, created in the Capital Teaching and Teachers Training Center, a group of 30 people who want to help others during the championships. It is estimated that disabled people will constitute about 14 percent of the population of Europe, of which people with impaired hearing will make up 8.3 percent of all the disabled – said Ozimek.
People under his care were being prepared for some time for this role, participating in trainings in Leba and Zakopane. There, they perfected, among others, skills of using international sign language.
Participants of the programme in Wroclaw will be present in about 50 places of the city. You will find volunteers near main hubs, at the airport, by the fan zones and in the areas around the stadium – said Michał Janicki, the Euro-2012 authorized representative of the Mayor of Wroclaw.
Chosen people will participate in special training activities, which will consist of five hours of lectures and 25 hours of classes. Trainings will include a total of 14 subject areas, including the principles of volunteer work, first aid and topography of the city. During EURO2012 the Volunteer Center will be located at the bus depot at Legnicka St. – said Janicki.
Grzegorz Pyzałka, a coordinator of volunteering from the Euro Office of the Town Office in Wroclaw added that during the championships volunteers will be dressed in uniform, green dresses with a touch of colours referring to public transport. The clothes will include a peal cap, shirt, polo shirt, jacket, pants and a shoulder bag.
Volunteers will be very important during the tournament. This is a very responsible job and also a very interesting adventure that gives additional opportunity to establish many contacts in Poland and abroad – said Marcin Herrna, President of the PL.2012 company.
In Poznan, the Mayor Ryszard Grobelny appealed for participation in volunteering. I encourage the youth to try their hands at volunteering during the Euro-2012. This will be the only opportunity of its kind, because Poland will not be, in a short tim,e an organizer of such a large event. It's also a chance for an interesting adventure and an chance to get valuable experience – said Grobelny.
He added that Poznan has extensive experience in this field. 600 volunteers, the same number of volunteers will be needed in June 2012, worked three years ago at the Climate Conference. Hundreds of volunteers were involved in organizing many international sporting events such as world championships in kayaking and rowing.
What will be very important in the process of recruitment in Gdansk are not only standard skills, but also more specialized skills, useful to fill specific positions.
In the city media center that will support journalists without official accreditation there should be people with specific technical knowledge and having some experience in the media. Medical patrols will also consist of people with appropriate qualifications – explained Wojciech Dabrowski, from the Social Policy Department of the City Office in Gdańsk, who leads the project.
However, medical patrols will consist of people with not only medical knowledge, but also with liking for riding a bike. One stationary medical point will be located in Targ Węglowy and, in general, medical patrols will be mobile – walking and cycling ones. The second option was tested during the match between Poland and Germany on PGE Arena Gdańsk and I have to admit that everything functioned very well – assured Dabrowski.
The disabled and people from others cities can also be volunteers during the Euro 2012. The disabled can be employed in various positions, depending on the type and degree of disability. Nothing prevents them to be interpreters in hospitals and police stations or customer advisors on the phone. There is also no requirement that will oblige volunteers to be only the residents of our city. Volunteers can come from different cities across Poland and, what is more, we will provide them accommodation – said Wojciech Dabrowski.