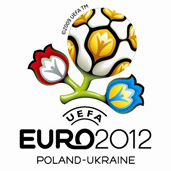 There are no large problems in Poland – said Michel Platini, who came with 2 days long business trip to Poland.
– Poland and Ukraine have to continue their efforts. Six to eight cities, that will organise championship, are going to be chosen on 13 May- he said. One of factors deciding which city is chosen are contracts with hotels for so called UEFA family, that means campaigners, referees, sponsors, etc. rooms. Along with UEFA delegation in Poland, there appeared a lot of speculation about particular cities chances in race to Euro 2012.
– It is actually a problem- Platini explained. There aren't enough of hotels in Ukraine, in Poland there are enough of them but there are problems to book as many rooms as we need. I know, that representatives of Polish Football Association and the Ministry of Sport are planning visits in applying cities to discuss the problem with hotels' owners.
– Certainly, there are some differences. However, belief in success and atmosphere of work are great. Poland may also count on international aid, which is unavailable for Ukraine. There are occurring some problems concerning stay centres in Ukraine, too but no one may rest on his laurels and it is essential to continue efforts- said Platini while he was comparing level of preparations in Poland and Ukraine.
– We have presented six Polish cities to the president of UEFA and we still hope, that all of them could host the championship. We have showed UEFA president data concerning political and economic situation of Poland. It proves, it's worth investing in Poland- said Minister of Sport, Mirosław Drzewiecki.
After visiting National Stadium's construction site, Platini said, that the facility is located beautifully, it would be easy to commute or even get on foot there – as so called: Fan Zone, which means part of the city excluded for sport fans, will probably created on present Parade Square ( Polish name: Plac Defilad). Warsaw people used to march form here through Poniatowski Bridge to Decade Stadium in the past, which was quite exciting itself.
Drzewiecki emphasised, that Platini nad UEFA delegation had been impressed with progress. – Euro 2012 is the biggest project in Polish history. If it is completed successfully, we will have a ticket to all largest events in the future. It is the best promotion of Poland – said Drzewiecki. According to the minister, fact that 10 million of Poles declare will to buy tickets for matches proves, that Euro has the chance to be success.
During Platini's visitation in Kiev, deputy prime minster responsible for Euro preparations, Iwan Wasyniuk, was present. Platini also met president, Victor Juszczenko for hosts request. They conducted inspection of modernised Olympic stadium in Kiev together.
Platini hasn't replied for a question about specific Ukrainian cities, he is not going to answer the same question concerning Polish cities in Warsaw. He has emphasised, that the only criterion is 'the highest level of readiness'.
It means, that original choice of cities is no longer significant. Cracow and Chorzów, which were treated as 'spare' and then 'alternatives' have as much chance as Wrocław, Poznań and Gdańsk. The only city, which may be certain to become one of the hosts is Warsaw, as that location is planned for the championship inauguration.
For less than two years since we got the organising Euro 2012 right ( second anniversary is on 18 April) situation of Polish cities has been changing according to the engagement level of their governors, legislation work's progress and finally – visible progress on construction sites.
Nobody from Polish Football Association confirms, that Chorzów has lost its chance and UEFA does not say a word on such topics. Speculations result from the lack of required quantity of hotels in Silesia agglomeration, not from standard of the stadium. However, David Taylor is said to say after visiting Silesia Stadium, he doesn't understand what is all the fuss about. You have got a ready stadium- he said. He hasn't said anything about the hotels.
Chances of Cracow, planned originally as spare city and a stay place of referees, have increased considerably. Taylor was impressed with Wawel and the pace of work on Wisła stadium. Contrasting to Lech stadium in Poznań, there was nothing to correct in Cracow and the roof wasn't leaking.
It is said, that high notes of Poznań have recently dropped down. Wrocław is at its position, even though foundations of its stadium haven't been laid yet. Gdańsk – similarly – as it is a sort of Scandinavia gate, history of Westerplatte, 'Solidarity', home of Lech Wałęsa and Donald Tusk- cannot loose either.
UEFA has got a problem. It is possible, that it will announce names of three host cities from Poland and the same number from Ukraine on 12 May. The other two names may be announced later. The longer it will be delayed the bigger chances Poland has to organise Euro 2012 in five cities. Ukraine would have got three.