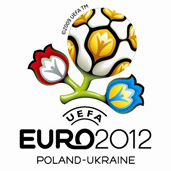 Kiev (ANTARA News) – The rights to broadcast the Euro 2012 football championships are going to be sold for one billion euros, Adam Olkowicz, head of the Polish committee for organizing the championships, said Saturday in Yalta.
"Only the TV broadcasting rights to Euro 2012 will be sold for one billion euros, which will be a record. Big earnings are expected for UEFA. The countries organizing the championships will also get a big economic gain," he said during the round table 'Euro 2012: what it will bring to Ukraine'.This round table was part of the fourth annual summit of Yalta European Strategy (YES), a Ukrainian-European high-level informal forum, founded by Victor Pinchuk, a Ukrainian tycoon who owns a number of large, mostly metallurgical enterprises.
According to Olkowich, the main problem for the successful organization of Euro 2012 is time. "Five years – are not quite enough," he was quoted by AFP as saying from the Victor Pinchuk Foundation press service.
At the same time Vitali Klitschko, an adviser to the Ukrainian President and a former heavyweight boxing champion of the world, believes that the hosting of Euro 2012 will help to develop the Ukraine's economy.
"Holding the championships will bring new standards of quality – quality of the products, quality of the manning support," he said.
Klitschko also hopes that the Euro 2012 championship will help to unite eastern and western parts of Ukraine.
"The championship will become the event that could really unite the country," he said according to the press service.
Poland and Ukraine were chosen in a shock vote by European football's governing body UEFA to jointly host the Euro 2012 championships. (*)