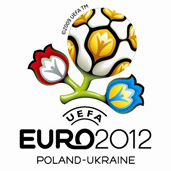 Let's take a look at an interesting match for the Croatian HNL, or first division, that is coming to an end. I will share with you my analysis for the match Rijeka – Dinamo Zagreb.
Rijeka is currently in 5th place, fighting hard for taking back one of the spots available for European competitions next season. Rijeka has a record of 15 victories, 7 draws, and 10 losses after 32 games played, for a total of 52 points. The home club scores 1.5 goals per game and receives 1.19 goals per match. Their recent form has been disappointing. They have 5 consecutive games without winning, including 3 losses in their 3 last games. Rijeka has not managed to win at home after the quarantine.
On the other hand, Dinamo Zagreb are already the Croatian champions with a tremendous difference. They have a 19-point difference to the second place, and a record of 24 wins, 4 draws, and 4 losses after 32 games played, for a total of 76 points. They score 1.81 goals per match and concede 0.47, which tells too much about their defensive power. They are the best team playing as visitors, and their form away from home after the pandemic is 2 victories, 1 draw, and 1 loss. Dinamo doesn't have any real ambition in this match, and it will help to try some unusual players and different tactics.
The H2H for first division is absolutely favorable to Dinamo Zagreb, with 4 wins, and 1 in their last five league matches. However, since Dinamo is playing for nothing in special, while Hijeka needs a victory, I'll go for the Dinamo Zagreb -0.25, which has 6/10 chances to win.