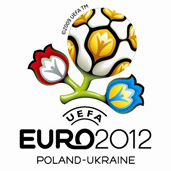 The city wants football fans to admire a nice view while approaching the stadium.
I am very pleased that railway will be reactivated. I just wonder whether the windows of queues will be covered with something so as the fans cannot see what is outside? – wonders Marek from Gdansk. He continues "Recently I have taken my son on a trip. I wanted to show him where in two years the championship will be held. Unfortunately, that what you can see on the route from Gdansk Glowny, through Kolonia to Brzeźna is depressing, for example, tenement houses coming apart in Jan z Kolna street, ugly buildings in Marynarka Polska street and neglected area. Prior to Euro 2012 the streets of the city should be improved in terms of quality".
We have checked it and it turns out that Gdańsk is slowly preparing for keeping order. Devastated and ugly tenement houses in Jan z Kolna street have been prepared for a long time for destruction (a few windows and doors were bricked up). Only in a few municipal houses there are still people but most of the houses are empty. There are only few families to move out. They will be granted social houses, because they led to great debts – says Michal Piotrowski from the press office of the Gdansk city hall. Then the buildings will be either destructed or – as also suggested by the UEFA itself – closed and if there is an advertiser they will be covered with huge advertisement panels.
A similar situation is in the case of destroyed municipal tenement houses in Polish Navy street – they will be destructed and the land will be for sale. We are being preparing a tender now. All residents have already moved into social houses – says Tadeusz Piotrowski from the Gdansk Municipal Real Estate Management. – Houses are indebted in the amount of over 370,000 PLN, so the lease contracts with the tenants have already been canceled.
The city is preparing for cleaning green lands, mainly in Kochanowskiego street because in the old Wrzeszcz there are tenement houses with gardens behind it to railways. This area is visible from the station Gdańsk Kolonia, this is the bus stop where football fans going to the stadium will get off. Unfortunately, most of these plots are in very bad conditions. The buildings belong to communities, but the land is already owned by the municipality. Therefore, we will ask residents to clear the gardens. The city will help them do this. We are hoping for cooperation – ensures Michal Piotrowski. We will also tackle green lands which stretch along railwaytracks and begin just behind the fence of the gardens in Wrzeszcz. Today, it is a favorite place of meeting for drunks. This will probably change when trains start going there and we will take care of the places, anyway.
Unfortunately, the city has no influence on the neglected area belonging to the dockyard or local plants, although, there are chances that, before Euro 2010, officials will ask them to help "refresh" Gdansk.
Read more about: buildings, Euro 2012, Gdansk, hidden, lifting, Michal Piotrowski, Poland, ruins