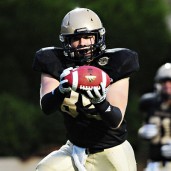 The Green Bay Packers wrapped an amazing 21-1 streak around a Super Bowl win, at times seeming close to perfection. Now they have lost two straight, both at home, and looked befuddled in the process. So are the Packers sinking slowly into the sunset – or did they just clash with the NFL's next monster team, the San Francisco Forty Niners?
First, Green Bay. Six consecutive do-or-die victories to close the 2010 season with a Super Bowl crown. A 15-1 record in the 2011 regular season, during which Aaron Rodgers enjoyed one of the best seasons, statistically, ever achieved by any athlete in any sport. Green Bay's 560 points in the 2011 season, 35 per game, were second most in NFL annals, trailing only the 37 points per game posted by the 2007 Patriots.
Click here to find NFL Betting Lines Guide, your home for finding the best NFL betting odds online. Green Bay lost in the playoffs at home after a bye, and just lost its opener at home. Since that fantastic 35-point-per-game 2011 regular season, the Packers have scored 21 points per game. San Francisco entered Lambeau Field on a 1-13 streak versus the Packers and until the fourth quarter, was toying with the hosts.
One weakness that has developed is that the defense dropped from fifth in 2010 to last in 2011. Pack defenders are aging, notably Charles Woodson, while the loss of one of the league's best safeties, Super Bowl and Pro Bowl starter Nick Collins, is keenly felt. Collins has not recovered from a neck injury sustained when he was hit on the head in the second week of the 2011 season. He may never play again. Yet TV announcers praise players who lead with their heads.
When elimination was a game away in 2010, the Green Bay defense exhibited a sense of urgency. In the 2011 regular season the Green Bay defense became accustomed to playing with the lead, not needing to get stops, just forcing opponents to use clock. In the last two games the Pack's defense has needed to play from behind, and looked like it does not understand the concept of playing from behind. And the Packers have looked careless. On Randy Moss' Sunday touchdown, he went in motion, was ignored by all Green Bay defenders, and simply ran up the field uncovered.
source: ESPN