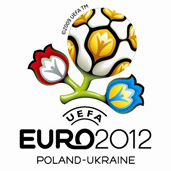 For this week's pick, we will take a look at the Japanese J League, to watch a match between Sanfrecce Hiroshima and Avispa Fukuoka. Let's look at the numbers and try to pick the best choice:
The home team will be the 7th placed Sanfrecce Hiroshima. They have 4 wins, 5 draws, and 2 losses, 17 points in 11 games, with 15 goals scored and a terrible 10 conceded, which gives us a +5 goal difference. The league is still relatively in its early stages, but so far this team has shown an average to above-average performance at best.
Our visitors will be the 11th placed Avispa Fukuoka. They have 13 points in 11 games, with 12 goals scored and 15 conceded, which give us a -3 goal difference. This team is comparably worse than their rivals but had a recent victory against Tokyo on the 17th.
This match will be very close and disputed, but we still believe that considering the story and recent performance, the home team still has what it takes to take the victory here.