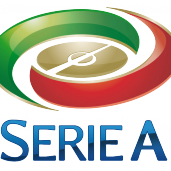 Bologna v Inter – Tuesday 27 October
Inter go into this following a 1-1 draw away at Palermo, which made it their fourth consecutive match without a win. Roberto Mancini told Premium Sport: "We were too direct, struggled in attack and suffered in defence." The lack of goals from Icardi was also mentioned, and will be a morale blow for the player personally. The striker was joint league top scorer last season.
Mancini stated: "We will keep working to find the right system, but in the meantime it's important to stay in the top places." The fact that Mancini is yet to decide on the strongest Inter formation could provide a helping hand to Bologna should he tinker, and try out something new. Expect Inter's odds to win to rise to above the 1.85 currently in the Spiffindex
Stevan Jovetic is expected to continue in the supporting role behind Icardi, though he's still not believed to be fully fit after some injury problems earlier in October. Two games in such a short space of time could be troublesome for the Montenegro striker.
Last time out Bologna beat Capri to move off the foot of the table. This'll be a vital morale boost ahead of the game on Tuesday, and it'll help matters that Inter defender Jeison Murillo was sent off against Palermo.
Prediction: Odds for a home win for a Bologna side with their tails up are too generous, and with the pressure mounting against Mancini, buy Bologna Under with the Spiffindex at 5.4.
AC Milan v Chievo – Wednesday 28 October
The name on everyone's lips in Milan right now is Gianluigi Donnarumma. At 16 years old, he became the youngest goalkeeper to ever start a match in Serie A, as Milan beat Sassuolo 2-1. A major boost for the club is that he's said to be very settled at the San Siro, despite reported interest from Real Madrid and Man Utd, 'the new Buffon' sees his future at Milan. The generated buzz around the place should give the side a much needed boost, and Diego Lopez, the keeper benched in Donnarumma's place, has hailed the youngster as "the future of Milan and Italian football."
This aside Silvio Berlusconi, Milan President, went into the Sassuolo dressing room post-match to commend them for their performance. He was unhappy at his own side's display, only narrowly winning despite having 11 against 10 for the majority. He'd stated prior to the game: "I believe I have motivated the team enough, giving them the desire to find motivation from within."
With AC Milan in 10th place, and Berlusconi in discussions for the delayed sale of 48% of the club to a group led by Thai businessman Bee Taechaubol, as well as ongoing Curva Sud fan protests against the running of the club, things are far from rosy at AC at present. The manager, Sinisa Mihajlovic, is yet to win over either Berlusconi or the fans, and some recent statements in interviews: "Anything can happen, but I will always be grateful to the president and CEO Galliani," suggest that he is far from certain of his own job security. Such insecurity is sure to have negative knock on effects for the players. Odds seem too low for an AC Milan win and this should go up from the current value of 1.76 to around 1.9.
The three points against Sassuolo remains something to build on. A strong performance from Alessio Cerci in particular will have helped the midfielder, who's struggled to find top form somewhat since his move.
Prediction: Ongoing protests and uncertainty at Milan, but a chance to record a much needed two wins on the trot. They won't be losing this one, but could find Chievo a tough side to break down as Napoli did at the weekend. Buy Draw Under with the Spiffindex at 3.8.
Napoli v Palermo – Wednesday 28 October
Napoli are on a hot streak right now, and with Higuain looking close to unstoppable, many are predicting they are very serious challengers for the title. A fantastic display also came from Brazilian midfielder Allan, as Napoli eventually broke down Chievo to win 1-0.
Palermo are no fools however, and odds of 11.5 are far too high for a surprise away win on Wednesday night. This should fall to at least 11.0 by kick off, especially as Napoli manager Maurizio Sarri stated, "Palermo have had an extra day to recover," and Napoli had an additional Europa League clash on October 23rd.
Higuain praised his boss this week, and said "Maurizio Sarri is a Coach who really fires up his players and you can see that on the field." This drive will be integral with the hectic schedule the Napoli squad face at present. Midfielder Allan meanwhile will be committed to continuing his good performances as the youngster aims to earn a place in the Brazil squad. "It's been a dream ever since I was a child and I hope the coach calls me up," he said.
Prediction: Whilst Napoli are certainly strong favourites, their very hectic schedule which Sarri himself has called 'unfair' could even the playing ground somewhat. Buy Napoli Over with their odds to win to increase to 1.5.