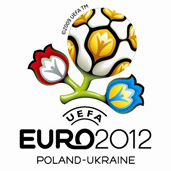 Poland is training women to work on building sites because so many men have left to work in Britain.
As the Polish economy grows and especially now that the country has landed the Euro 2012, there is a huge shortage of construction workers.
Employment authorities on Poland have said so many male builders have gone to the UK that there is simply not enough, but that training up some of the many unemployed women to do the work was a logical move.The Gdansk employment agency, one of those now offering courses for women to train as builders, said it had been bombarded with request from firms looking for construction workers from the newly trained female graduates.
A spokesman said: "We are just borrowing an idea from the Communists, where women always worked as labourers alongside the men on the farms, so it's nothing new and a perfectly logical move.
"We have on the one hand a vast number of companies seeking builders and on the other a vast number of women unemployed in Poland. It is no surprise that the courses are heavily oversubscribed, we can't train the women up fast enough."
Between one and two million Poles have left the country since EU expansion in 2004 with many ending up in the UK.