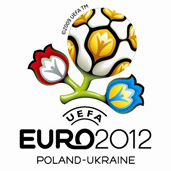 This week, we will visit Czech Republic. Slavia Prague are going to host Teplice counting for the 16th round of 1. Liga. The correct metaphor to describe Slavia Prague's performance so far would be "out of this world". Let's see what they can offer for us.
Slavia Prague did an incredible job against Barça on the road in UCL. They managed to finish the game with a draw. In fact, they were also great in the 1st leg as well despite losing 1-2. Although they have gathered only 1 point in Group F, we cannot disregard the fact that they are competing in the toughest group.
Their record in the local league has been stellar as well. Winning 13 times and drawing twice, they have gathered 41 points. Conceding only 3 goals in 15 appearances, they rank amongst the best defensive teams in Europe. They have also scored 33 goals in this process, which is absolutely remarkable.
As to the match-up between Prague and Teplice, it can be clearly seen from the h2h records that the home team is superior by any means. The last 6 games ended in favor of Slavia Prague. Moreover, we have witnessed Slavia Prague winning by at least 2 goals in the last four.
In a nutshell, the side we will back in this match-up is obvious. Teplice are not a team to go against Slavia Prague. I believe that Slavia Prague will win the match, and the chances of them winning with a handicap of -2.25 are 4/10.