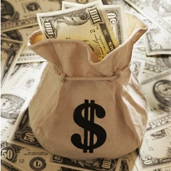 Newcastle United boss Alan Pardew says his side will look to target a Champions League spot if the FA Cup semi-finals help their cause next weekend, with the Magpies 7/2 with bookmaker to finish in the top four.
A Liverpool win over Everton on Saturday would mean that the Magpies would be all but guaranteed a Europa League spot, leaving them to set their sights on fourth place, which is currently occupied by Spurs.
Pardew said after a 2-0 home win over Bolton Wanderers: "You guys kept saying to me 'are you going to make the Champions League?' and I said we were just looking to win the next game.
"This week could be important for us because if the semi-final results go our way, we could be in Europe, I think, by next weekend.
"If that works in our favour, then really, really there is nothing left to go for but the Champions League."
Newcastle's final five league games this season include a crunch trip to Chelsea, who are also in the hunt for fourth place.