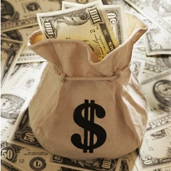 Striker Javier Hernandez could feature for Manchester United at Stoke City next weekend after his leg injury proved to be not too serious.
The 23-year-old Mexico international was caught by a flying boot from Chelsea's Ashley Cole during the 3-1 win over the Blues at Old Trafford. However, subsequent scans have shown no major damage, with agent Eduardo Hernandez confirming: "It's just a bump, nothing more.
"It looked like his absence was longer, they were looking for a fracture, that's why they ran tests on him. I expect him to be training on Wednesday."
Meanwhile, fellow frontman Danny Welbeck is also back in the fold after a hamstring problem which has kept him sidelined since he scored in the 8-2 drubbing of Arsenal at Old Trafford at the end of August.
United are now 4/6 with bookmaker to retain their Premier League title this season.