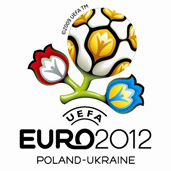 KIEV, May 30 (Reuters) – President Viktor Yushchenko accused government officials on Friday of sabotaging the reconstruction of the main stadium hosting Euro 2012 matches and told his prime minister to ensure the project went ahead.
Yushchenko, in a letter to Prime Minister Yulia Tymoshenko, said no action had been taken to proceed with
the renovation of Kiev's 84,000-seat Olympic stadium since a Taiwanese firm won a tender in April to carry out the job. The stadium is to host the final of Euro 2012, being staged jointly with Poland.
A statement on the president's Web site (www.president.gov.ua) said the agency overseeing Euro 2012 had information that "delays and what amounts to sabtage by oficials at the Sports Ministry could disrupt the renovation schedule at Ukraine's main stadium".
"I am asking you to intervene personally to immediately correct the situation, avoid an international scandal and ensure that preparations for Euro 2012 proceed in timely and reliable fashion," the president told Tymoshenko.
He said it was "urgent to dismiss officials who are seeking to review the results of the tender and block the start of work, thereby causing considerable harm to the country's image".
The reconstruction project, estimated by the government to cost $300 million, involves dismantling a shopping centre adjacent to the stadium. Construction of the centre and the consequent violation of crowd control norms had for a time threatened to disqualify the stadium for the championship.
The owner of Ukrainian premier league team Arsenal Kiev told Ukrainian media this week that ministry officials had said his side could use the Olympic stadium until October, an indication that there were no imminent plans to start work there.
UEFA President Michel Platini in February deplored the pace of preparations for 2012 and said the months to come would prove "decisive" in determining whether conditions could be met.
Platini is due to visit Ukraine again in July.
Rumours have periodically swept through the Ukrainian capital that European soccer authorities were making contingency plans to stage the championship elsewhere in the event that preparations did not proceed as planned.
Yushchenko's personal intervention during the final stages of the bidding played a key role in UEFA awarding the 2012 championship to the two ex-communist countries.
Both countries face colossal tasks in preparing for the event, including upgrading and modernisation of airport, rail networks and roads and hotels. (Editing by John Mehaffey)