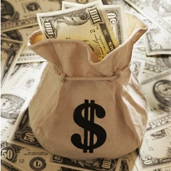 Spurs first-team coach Joe Jordan believes that Manchester United, 9/4 with bookmaker, remain the team to beat in the Premier League title race.
Manchester City top the table by three points going into the midweek round of matches, with Tottenham eight points adrift – five behind reigning champions United.
However, despite City's status, Jordan feels that United's recent run of title wins gives them an edge in terms of experience for the run-in.
He said: "Tottenham and City won their last championship in the 1960s, so it goes without saying it's harder (for either of those sides) to win it.
"City haven't done it since the 1960s, neither have Spurs, so it's fair comment for people to question whether you can sustain it."
The Citizens are 2/5 to be crowned champions for the first time since 1968, with Spurs 20/1 after a recent 3-2 defeat at City and a 1-1 draw at home to Wolves dented their hopes.