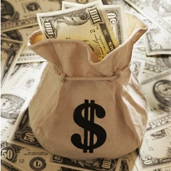 A potentially pivotal day in the Premier League title race saw Manchester United take top spot as rivals Manchester City slipped up 1-0 at Swansea City.
United lead the way by a single point after seeing off West Brom 2-0 at Old Trafford and the Red Devils are now 4/7 with bookmaker to retain their crown at the expense of their city rivals.
A typically defiant United boss Sir Alex Ferguson told BBC Sport: "We won't get nervous, we have the experience."
Citizens manager Roberto Mancini refused to push the panic button after seeing his side passed by United at the summit, turning his attention to a potentially crucial derby showdown at the Etihad Stadium on Monday 30th April.
The Italian added: "Today was not critical, I think this championship will be decided with three games to go."
Both United and City move on to Europa League action on Thursday evening, with Ferguson's men 3-2 down from the home first leg of their last-16 clash with Athletic Bilbao.
City trail 1-0 to Sporting Lisbon after their first leg in Portugal.