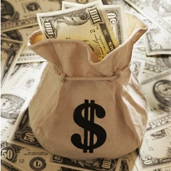 Manchester United striker Danny Welbeck is confident that his side, 1/3 with bookmaker, will prevail in the Premier League title race with Manchester City.
The Red Devils moved three points clear of their city rivals with an edgy 1-0 win at home to Fulham on Monday, recording a sixth straight league victory as the season reaches crunch time.
This run has led to plenty of confidence in the United camp, with Welbeck saying: "I don't think anybody understands how hungry we are for this title. There is nothing going to stop us."
City have the chance to return to the summit on goal difference by winning at home against Sunderland on Saturday, with United not in action until next Monday, when they face a potentially tricky trip to Blackburn Rovers.
If the two sides continue to record victories, they face a potential title decider at the Etihad Stadium on Monday 30th April.