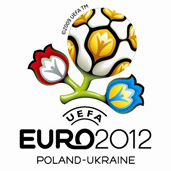 Matches of young adherers of football, former stars of Lech Poznan and clubs in Lodz – Widzew and LKS, and then a party with the music of Mezo, Mucha band and Acid Drinkers band – so looked the next opening of the Poznan stadium, the arena of Euro 2012.
Stadion Miejski (Municipal Stadium) had its official opening on Sept. 20 where Sting played for more than 30,000 people. On the other hand, sport opening was the meeting of the European League Lech Poznań from FC Salzburg. For both of these events tickets, despite high prices, were sold very quickly. Therefore, on Friday the residents of Poznan who unfortunately did not manage to buy tickets could visit the stadium.
The opening of the Poznan stadium was connected with a bit late celebration of Player Day (Dzień Piłkarza). Young teams from Warsaw and Poznan played on the stadium within the tournament of "2012 Talents". This initiative was established in 2008 by the governments of both cities. The best teams from Wielkopolska, which in the last season won medals in the Polish Championships were honored.
– On the occasion of Player Day we always reward the best teams, so we moved the day for October to grant awards to young players. I think this is a good example for them and it is worth working hard on small playing fields for them to have the chance to play on such excellent facilities in the future – said Stephen Antkowiak, President of the Football Association of Wielkopolska, co-organizer of the event.
The main sport point of the Poznan stadium was the match of Lech Poznan and Lodz clubs – Widzew and LKS. Lodz after two goals of Tomasz Kłos, Rafal Pawlak and Sławomir Chałaśkiewicz defeated Kolejorz with the results 4:3. For Lech Poznan, the goals were scored by Andrzej Juskowiak, Marek Rzepka and Sławomir Najtkowski.
– Our stadium was also not too bad and crowds of people arrived. But just as we went abroad to Bilbao or Liverpool, we had seen how modern stadiums look like. Well, we needed to wait long time but it was worth it, because this facility makes a good impression for fans and football players who play on it – he said.
Finally, on the Poznan stadium Mezo, Mucha band and Acid Drinkers band played.