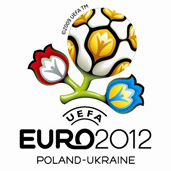 On Saturday evening in Donieck a new stadium for Euro 2012 was opened.
This fact increases the chances of equal sharing of host-cities for the championships in Ukraine and Poland – says the Director of the Ukrainian national organizing committee of Euro 2012, Markiyan Łubkiwski
– The formula of four host-cities of Euro 2012 in Ukraine and four in Poland is the most probable one – said Łubkiwski just before the ceremony of opening the stadium Donbass Arena in Donieck.
Director of the Ukrainian part of the tournament does not hide the fact that apart from the ready stadium, Donieck should deal with the delays in preparing the infrastructure, but he is convinced that the city authorities will manage to do it.
– If the stadium is built, there should not be any problem with the hotels, airport and urban transport – the Director added during the interview with Polish journalists.
50-thousand stadium in Donieck was constructed for the money of Ukrainian oligarch, the owner of the football club Shachtar Donieck, Rinat Akhmetov. The total value of the project together with the surrounding park amounted to $ 400 millions.
In May, UEFA announced that among four Ukrainian candidates for the organization of Euro 2012, only Kiev is ready for the tournament.
Kharkiv, Donieck and Lviv have time until the end of November. The final decision on the Ukrainian hosts of Euro 2012 will be announced by the UEFA on 10 December.