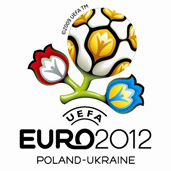 Euro 2012 threaten. They will not build stadium on time warsaw and gdansk. Without emergency statute Poland not build in time. It can get back euro – we UEFA chairman warns polish football union – Michał Listkiewicz.
It's known already, that national stadium will not become in 2010 in warsaw , though european soccer authorities demand it. We must – agreement talk. We will ask, in order to it has allowed to complete structure on year before first match UEFA yesterday elizabeth has conceded minister of sport – Jakubiak.
And it has dissolved competition on project of national stadium, where ceremony of opening of artistry has proceed. Had mass of -legal error formally " and conceptual " it has added -.
It will not be next announcement. As it says " newspaper " Michał Borowski, ministerial coordinator for affairs structure of stadium on euro, does not have time on it already.
Now office of public order must go according to on hand organizers already Borowskiego. Should not report reservations, when investments related will be held with without bids euro. – If they will disagree , it is necessary to write for prime minister, in order to it has canceled euro it says – " newspaper " Borowski
Can artistry get back we UEFA? Such record is in agreement-, if we will not keep deadlines chairman affirms polish football union – Michał Listkiewicz. Sometime has lost artistry of south america – colombia. But I am good thought. " Dead Listkiewicza, that last four months have been wasted. It has not been pushed nothing practically forward ".