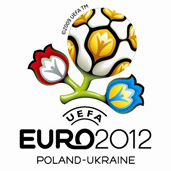 Wrocław, despite the delay in construction of the stadium not only will not lose the possibility to organize Euro 2012, but apart from three group matches it may obtain right to play one of the championships quarter-final meetings.
For the time being, UEFA decided that the Euro 2012 opening match will be played in Warsaw, and the final of championships in Kiev. It is also settled that semi-finals will also take place in these cities. However, the unsettled question is still the place of four quarter-final matches. At some websites devoted to Euro 2012 it is said that Gdansk is supposed to be one of these cities but this information is out of date and not officially confirmed by UEFA.
It was initially assumed that UEFA authorities would indicate cities which will be given the right to organize quarter-final matches during the meeting of the UEFA Executive Committee on Madera in December 2009. However, at that time, they postponed the decision. Finally, UEFA was to inform about it on last Sunday in Warsaw during the draw for qualifying groups. But it did not happen – the decision has not been taken again and it is not known when it will.
The paradox is that Wroclaw still has big chances in its struggle for quarter-final, although it has problems with building the stadium. The investment has several months of delay.
– For UEFA, Wroclaw stadium is not a problem because they know that it will be built – emphasized Michał Janicki, the authorized representative of the mayor of Warsaw for Euro 2012. – During the stay in Warsaw, UEFA president Michel Platini noticed that even two-three months' delay in finishing Wroclaw building does not change anything.
After the Sunday draw ceremony in Warsaw there was organized a press conference, in which there took part: PZPN president Grzegorz Lato, PZPN vice-president and Euro 2012 championships director Adam Olkowicz, the minister of sport Adam Giersz and representatives of four Polish cities, in which championship matches will be played.
Janicki: During the conference, the president Lato and vice-president Olkowicz said that for the time being there was no decision on quarter-finals, but it is known that Wroclaw competes with Gdansk for organization of this match.
According to Janicki, PZPN president openly admitted that Cracow should not hope to organize Euro. Lato allegedly said: I like Cracow very much but I don't give it any hopes that it will organize championship matches.
For the time being, it is know that each of eight cities will organize three matches of group stage whereas four quarter-final will be justly divided between Poland and Ukraine. Each country will obtain two matches at this stage of competition. Most observers are convinced that Warsaw and Kiev are bound to have quarter-finals, but the two other locations are an open case. In Ukraine, Donetsk – apart from Kiev – has definitely the biggest chances. Kharkiv and Lviv lose in this competition.
At the same time, statements of PZPN representatives suggest that in Poland – apart from Warsaw – it will be Gdansk or Wroclaw. Poznań doesn't count in this. Why?
– UEFA prefers cities which build new stadiums for the championships from scratch, and in Poznań the old facility is being extended and modernized – explains one of our interlocutor from PZPN who asks for anonymity.
Stadiums in Wroclaw and Gdansk will have similar capacity (42,8 thousand. – Wroclaw, 44 thousand. – Gdansk) and similar number of boxes for VIPs, which is very important for UEFA. UEFA waits to appoint an organizer of this quarter-final since it wants to be sure to choose well. Wroclaw has delays in building the facility and Gdansk in finishing building a new air terminal on time. Platini has mentioned this recently in one of interviews.
During the last European championship in Switzerland and Austria in 2008, matches were also played in eight cities. But from the quarter-finals the competition was held only on two stadiums – in Vienna and Basle. Stadiums in these cities were definitely the biggest ones – 53,5 thousand in Vienna and 42 thousand in Basle. The other six stadiums had a capacity of 30 to 32 thousand.
In Poland and Ukraine all stadiums will have over 40 thousand seats, therefore theoretically, quarter-final matches may be played on each of them.