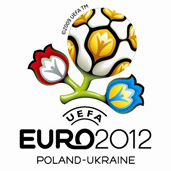 The opening ceremony of the stadium will be held in Lviv on 28 October with the participation of the President of Ukraine Viktor Yanukovych – said Borys Kolesnikov Deputy Prime Minister. The stadium in Lviv will be one of the four Ukrainian stadiums for Euro 2012.
The President of Ukraine will open the stadium on October 28, and the first match of Ukraine and Austria will be held on November 15 – said Deputy Prime Minister, responsible for preparing for the final tournament of European Football Championship.
Kolesnikov said that after Euro 2012 the stadium will be a place of local games, as well as cultural and mass events. "The name of the stadium will be selected through a competition after the European Championships. For today the working name is + Lviv Arena+. We have been conducting talks with UEFA for a long time, we wanted to conduct a contest this year, but for the tournament the stadium must not have the commercial name" – he explained .